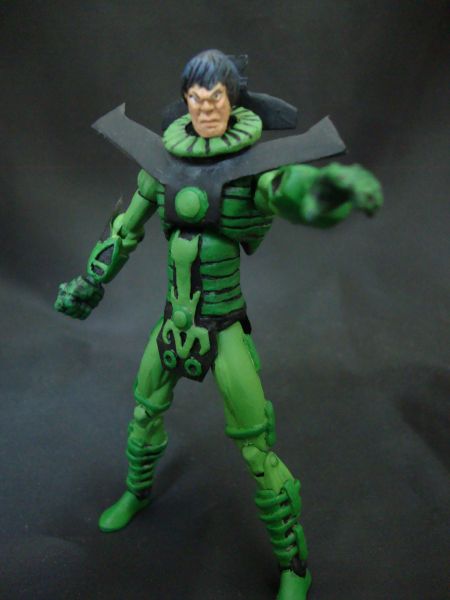 Whats up everybody! heres my MU version of Maximus The Mad!

Im not gonna lie, i have no idea who this guy is and i dreaded taking this on when i was asked to do it, but i really needed the money for school haha. He was made out of a MU Skrull and with the lower arms of an AIM Soldier. Once i prepped him, then came the hard part (well for me at least), sculpting.... All of the detail was sculpted on and it took FOREVER! i made his chest and back "fins?" using toy box plastic and sculpting over it. One paint job later and i finished, and i gotta say, he doesent look half bad haha

hope you all enjoyed!