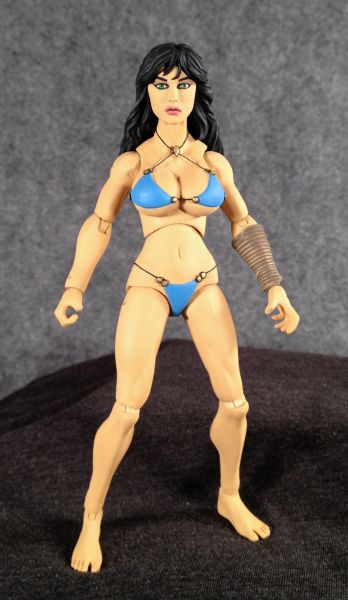 Made for a collector who wanted all three main characters from the Bakshi/Frazetta animated movie, Fire and Ice.

Teegra is a young princess who longs for adventure and a taste of life outside the walls of her father's domaine, Fire Keep. She gets more than she bargained for when the evil Necron's subhuman horde kidnap her. Larn, who meets her by chance and is smitten (can you blame him), sets out to find her and Darkwolf join's the quest in the hope of ending Necron's reign once and for all.

Shanna body with a DCD Brightest Day Jade head. a little sculpting here and there. Check out Larn and Darkwolf too.