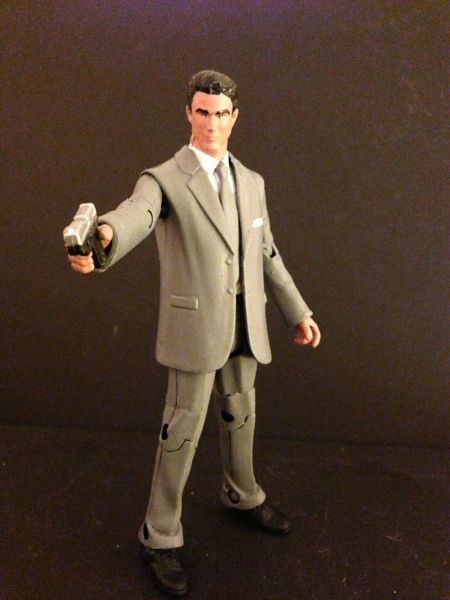 body- Movie Masters Harvey Dent
head- Superman DC Unlimited Injustice
gun- fodder box

Love Archer? Hate that there is no merchandise? Me too. So I decided to fix that as soon as I saw that trainwreck of a Superman figure. I wanted my very own ISIS Agent, Codename Duchess.

Archer is dressed in his trademark gray suit and tie. He is styled after the animated show. He comes with 1 handgun because thats all the best secret agent in the world needs, Mother!

I may make some of the other characters if I get time. Depressed that I couldnt an ocelot to go with him.

Thanks for looking guys.