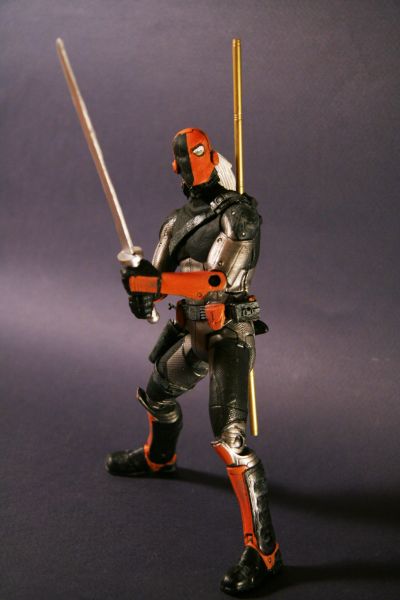 I wanted to make this figure since this watching young justice this winter but just finally got around to making it. Love the show and he is definitely inspired by it, and of course alittle of the arkham origins/city type of universe. Simple recipe:
-arms/legs are from arkham city nightwing
-upper torso is arkham city batman
-head is iron monger w/ arkham city batman's eye ball
-straps come from predator arnold figure+ neca duke nukem
-pony tail from young justice artemis
-sword from marvel select wolverine display
-staff from arkham city robin.

Hope you dig it!