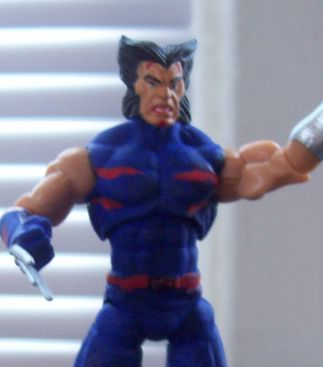 Sadly, the "Patch" figure that came with Silver Samurai in the Marvel Universe comic pack didn't quite live up to the quasi-incognito Wolverine that I remember from my youth (specifically the fact that he doesn't have an eyepatch here). Still, like many others have seemed to notice, with a little bit of work, he makes a great AoA Logan.

Unfortunately, there doesn't seem to be a great deal of non-Weapon Omega images of the Earth-295 version, and the ones I did find were bloody inconsistent. I ended up just going with what I felt worked best for this specific figure.

Literally all that was done was some paint applications and popping off a hand, covering the hole with a dot of Mighty Putty. Easy, but effective.