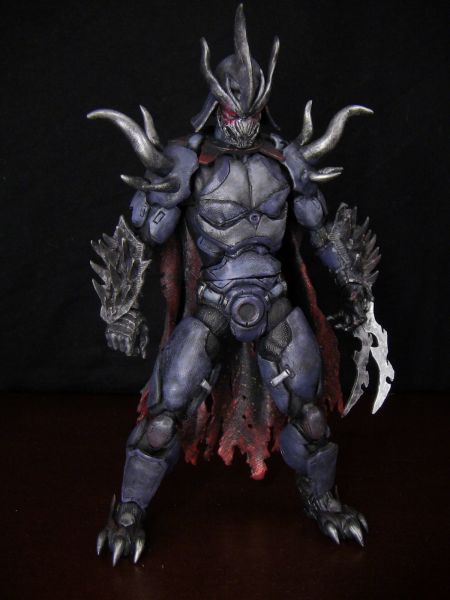 This is my Custom TMNT Shredder Concept to go with my turtles. I used a wrestling figure for base. The sword are made out of metal. Cape is from a Wraal figure. and everything else is sculpted. I made a throne for him, the cape is interchangeable to a scarf.
I made this figure for Bryan Giusti Collection- He is an awesome guy BTW.

Thank, and comment maybe.