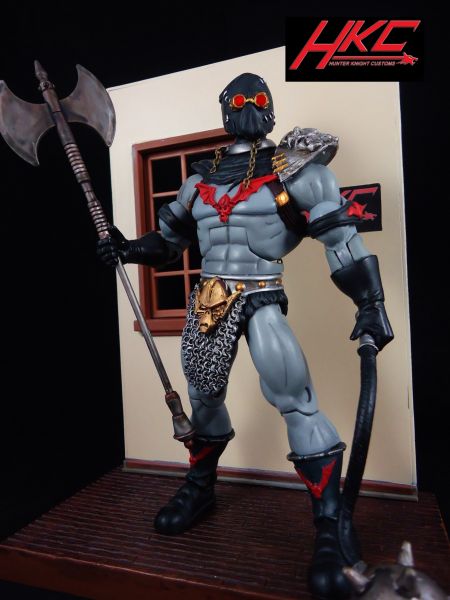 Hello guys! Up next is another character originally created by HKC (that's me): Slop-Chop! He is the Horde Executioner who takes care of Hordak's prisoners deep in the dungeons of the Fright Zone.

Since I suck at naming Motu characters I asked for a little help on my Facebook page, and the huge pool of ideas was overwhelming. In the end, my friend Joe Martin won. Thanks a bunch for the help!
The figure features real chains in the neck and back.

The huge Horde crest has been detailed to look like aged bronze and the pauldron has multiple skulls also detailed to look dirty and worn. The head was sculpted from scratch, and the goggles kindly donated from a Mr. Freeze figure from DC Direct. Now The horde has a new member to torture the great rebellion!