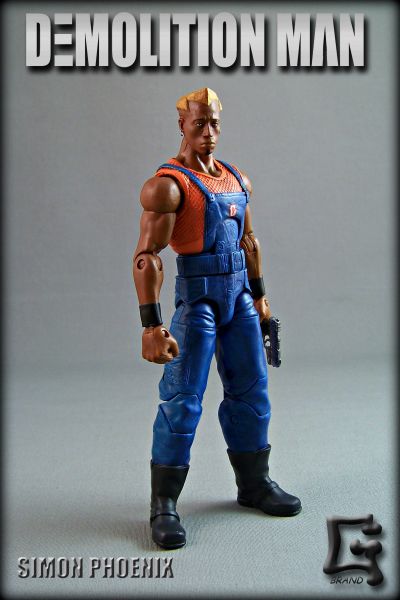 Simon Phoenix

"Exactamundo"

Head: Blade head cast. Sculpted the hair to match the style in the movie. I used 28 gage wire and bent into tiny circles for the earrings.
Body: WWE Shawn Michaels
Feet: I attached some generic resin cast shoes but didn't like the way they turned out. So I sanded them down and sculpted the boots over them.
Sculpt: Costume, boots, bracelets hair all sculpted w/ Aves.

One of the most eccentric movie villains of all time, imo. Had fun making him but I'm thrilled to finally be done with him.

Thanks.