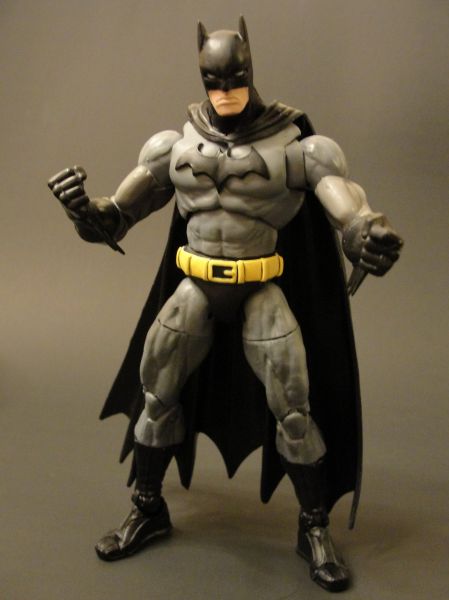 My second take on the Dark Knight. Another recycling of old custom parts.

Recipe:

Re-used and repainted head sculpt
ML 2013 Wolverine mostly
FF Movie Mr. Fantastic boots
DCU Bats shoulders, arms, and cape
Sculpted belt

Did reverse impression of the symbol from an Arkham Bats then cut and shaped the epoxy.

More pics to come. In a hurry today. I will do some action poses. If you like what you see, come back later..

Thanks for looking!