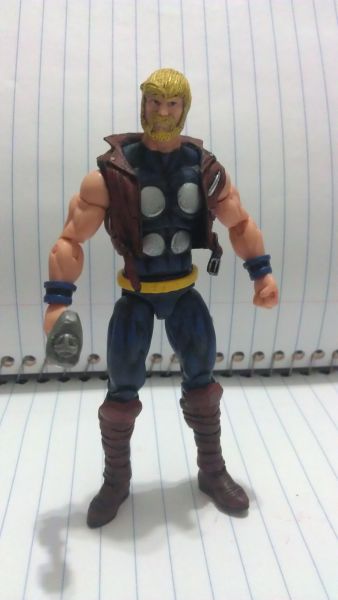 Whats up everybody, here is my MU rendition of the Thunderstrike!
Hes part of a set that have been ordered from me

This was a really fun custom to make. He was made out of the MU Classic Thor with the jacket from Mutt Williams from Indiana Jones. Most of the work on this figure went into the face and his hammer because those were the parts that i had to sculpt over. Once i was finished with that i went to painting the figure. I gave his hair a gold with yellow dry brush paint job and i completely dry brushed over everything else except his skin.

Hope you all enjoyed!