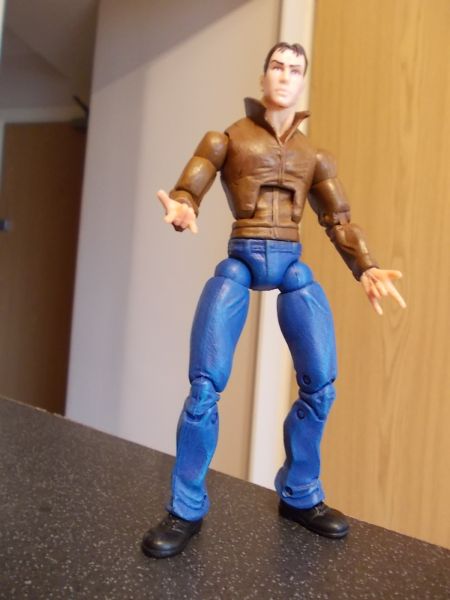 I was aiming for a 90's animated series style Peter Parker, specifically the Toybiz figure that was released.

I used an XMC Logan/Wolverine as the base. Not totally sure of the specific figure as I picked it up with some other fodder.
I swapped out the head with my ML Stan Lee Peter Parker head and swapped the hands out with SMC Secret Identity Peter Parker hands.
Sanded down the tiger stripe pattern on the jacket and repainted the figure.

I've included a pic of figure that was the inspiration.