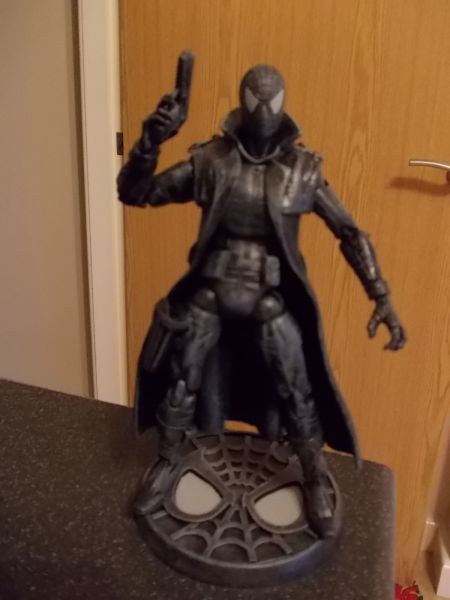 This is my version of a modern Spiderman Noir. I made a similar version of this a while back for myself. A Facebook friend saw it in the background of a pic and asked me to make one for him, so I took the opportunity to streamline the recipe and iron out the kinks from the original.

I used an ML Longshot for the body,
XMC Gambit coat,
SMX Spidey head (head is attached via magnet for maximum posability), movie Spidey hands.
Fodder gun and holster.
'Black and white' paint job.