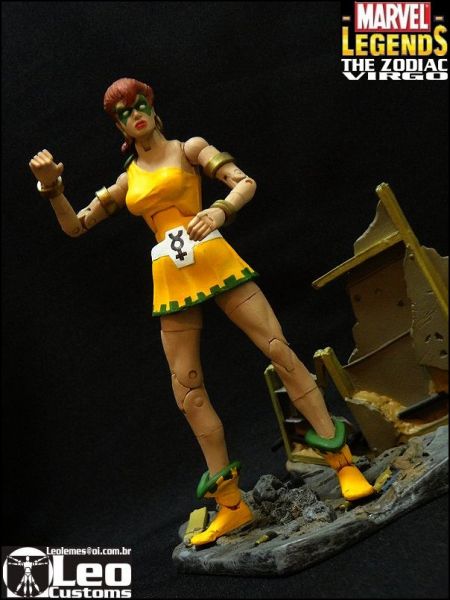 Member of the super group of Marvel villains THE ZODIAC
Were a few months working in total secrecy, without revealing anything, just to be able to show all together at the end...
The base is Toy Biz Elektra, fully modified with epoxy and the skirt is a supergirl DCSH. Painting with matte vinylic paints and black permanent marker.