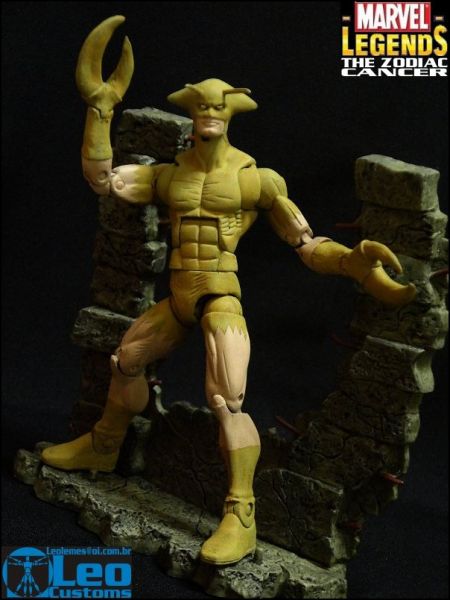 Member of the super group of Marvel villains THE ZODIAC
Were a few months working in total secrecy, without revealing anything, just to be able to show all together at the end...
I used Captain Marvel and legs of a DCUC as a base, with head and hands modified with epoxy. Painting with matte vinylic paints.