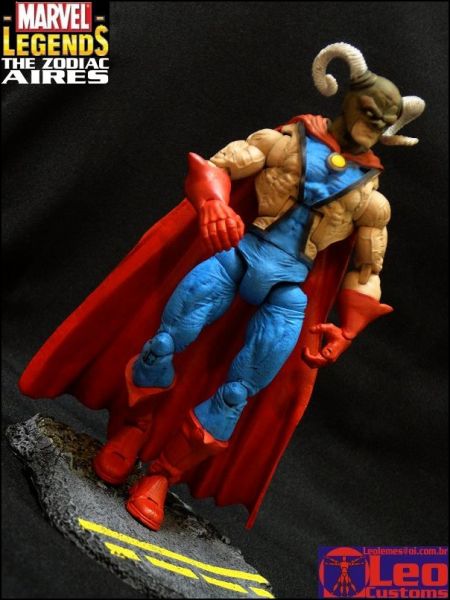 Member of the super group of Marvel villains THE ZODIAC
Were a few months working in total secrecy, without revealing anything, just to be able to show all together at the end...
Again, the Wonderman was the base. The cape is of Sentry and horns of Skullsplitter. Head and details sculpted with epoxy. Painting with matte vinylic paints.