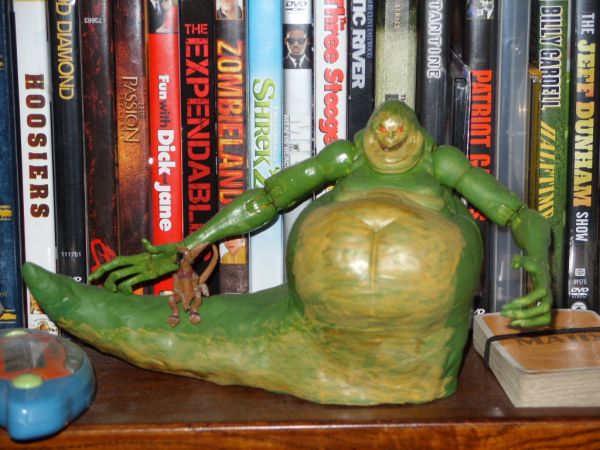 I had forgot to post Jabba after the Miniatures were finished.
A little explanation first. I started making Star Wars characters out of mostly Marvel Legends figures that I though could most closely match (my Drax/Mace Windu is one of my favorites so far.) Another way I thought to put it was there was a Star Wars costume party for the Marvel world and everyone came as the character they liked. (Thank God Mojo didn't pick Slave Leia.) None of the figures I've made are supposed to look exactly like their Star Wars namesake just similiar/kinda like them.
Anyway, here's Jabba the Hutt made from Mojo and lots of foil, repair putty, and Green Stuff. Mr Crumb is sitting on his tail.