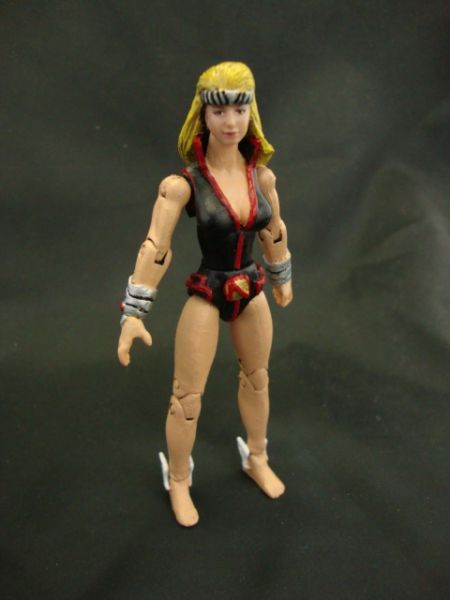 Whats up everybody!
heres my version of Namora in MU scale :)

This was a really fun figure to make, she was made using the MU kitty pryde as a base. All of the detail that you see is sculpted, with a modified version of Gladiator's collar for namora's collar. Her wings on her legs are from namor and her hair is from Black Widow that i re-sculpted to blend in with the tiara.
Again, really fun to make!

Hope you all enjoy!