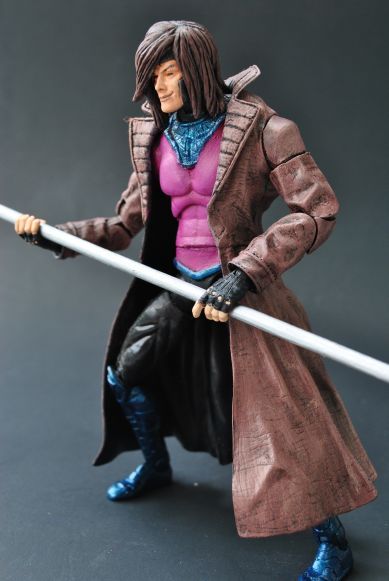 Hello again!

So for this Gambit, I did a modified standard recipe:

Gambit Head/Legs/Neck
Nick Fury Arms/Coat
DCSH Batman Torso

I completely had to go in and do neck replacement surgery, but I really liked the more muscular, but fit, DCSH Batman torso. I also liked that it was longer, so I thought it was worth the extra effort. Furthermore, I wanted to try and do a hairdo that I don't recall seeing be done. I thought the figure came out fairly well and how I envisioned it :).