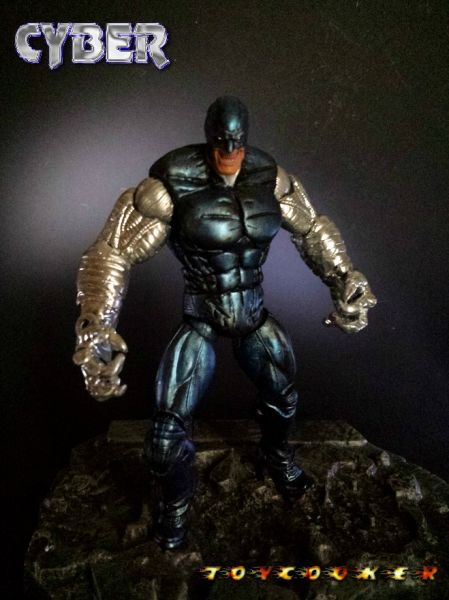 Had a lot of fun re-sculpting this guy and chroming him out Fast Freddie style, the paint wizard! Recipe as follows:

Torso and Legs-X3 Colossus Entire Torso completely Sculpted with ab crunch articulation maintained
Upper Arms- Ult Rhino
Lower Arms and Hands- LCBH Savage Dragon completely re-sculpted
Head-Constrictor

Slapped some chrome paint on his arms which turned out very reflective (as you can see Wolvie Checking himself out in the mirror of Cyber's hand)and the rest is a flat black with metallic blue dry brush job.
and Whammy Cyber was born to give Wolverine a hard time. Hope you enjoy.