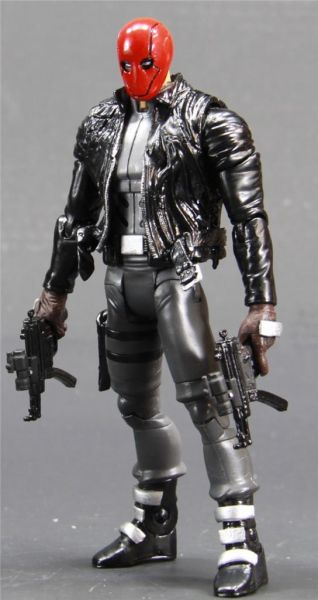 This version of Red Hood was built with:

Custom Head Sculpts by PackRatStudios
Body: Sportsmaster
Arms: Jonah Hex
Jacket: Heavily Modified (Cut Down) and Resculpted T3 Terminator

Figure comes with 2 pistols, 2 sub machine guns, sheathable knife, Cell Phone, Crate of Toys AAAANNNNNNNND Jason Todd's Casket! Creepy I know!!

Hit the link for more pics!