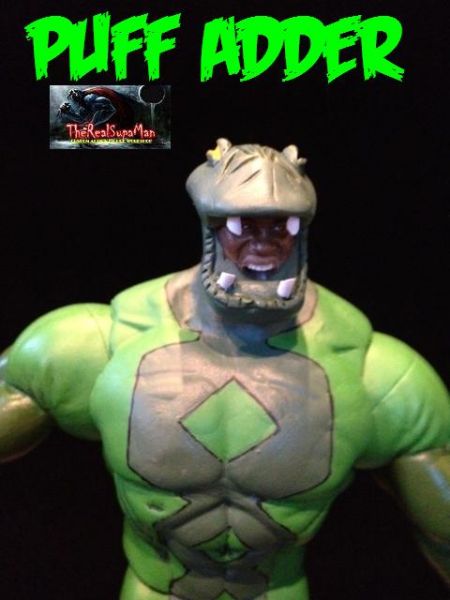 Hello, Been away a bit enjoying the Heat Wave, I mean summer.
So I did a couple of the Serpent Society member a long time ago and have been recently inspired by Glen WebMan's figures to complete the rest. His Serpent Society figures are just AWESOME, check them out sometime.
So 1st up we have the muscle of the group, Puff Adder. He's made from a DC Kilowog base, Bobby Lashley Head, Sculpted the head and painted the body. Pretty easy custom really.

So as always thanks for looking and I appreciate any comments!