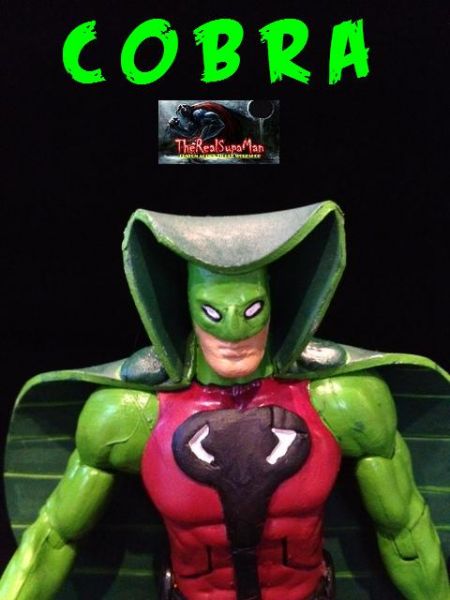 So here is CObra.
Klaus Voorhees is a longtime Thor foe and partner of Mister Hyde. He possesses superhuman speed and a great degree of flexibility, can contort his body into almost any shape, and is a skilled wrestler. He also supplements these abilities with an array of weaponry, mainly his wrist launchers that fire anything from knockout gas to poisoned darts. After Sidewinder retired, the Cobra became King Cobra and led the group.
His nephew Peit Voorhees became the second Cobra.

Klaus' snake motif was based on the cobra, but later based his motif on the king cobra.

He is 100% made from DCU. Sculpted the belt and chest. Hood and back piece are made from Foam Sheets.

Thanks fro looking and as always I appreciate any comments!