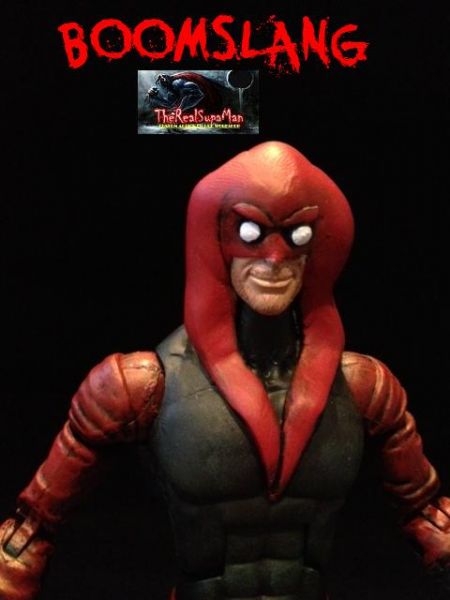 This is Boomslang!
Boomslang is an unnamed Australian criminal who uses snake-shaped boomerangs which he called his "serpent rangs". He is also a skilled unarmed combatant. After he was shot by gang members in Captain America #372 (and eventually recovered), Boomslang attended a weapons expo with several fellow Society members but otherwise hasn't been seen in the company of the Society since.
His name is an odd choice, since a boomslang is not indigenous to Australia and is actually only found in sub-Saharan Africa.

He is 100% made form DCU Captain Boomerang!

Sculpted the head over and removed cape and boomerangs and re-sculpted and sanded chest.

Thanks for looking and I always appreciate any comments!