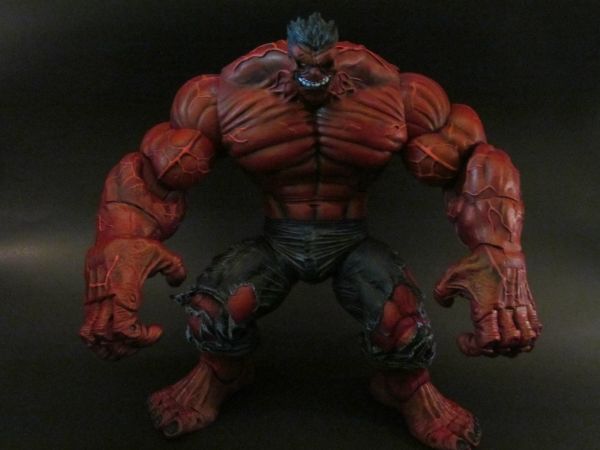 Heroes Assembled Customs present: Red Hulk!

Another entry into the Giusti Collection, this figure was made from a LCBH Pitt BAF, with sculpted trapezius muscles, re-sculpted fingers & toes, and original head sculpt (see the WIP pic below..). I also added some veins via sculpt, and painted the entire thing by hand. I had a great time throwing this one together.

Thanks for looking, and make sure to check out the rest of my customs at the link below!