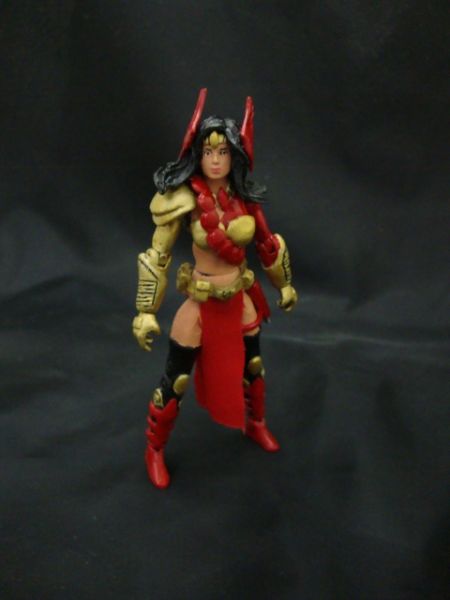 Whats up everybody!
Here is my version of Huntara in MU scale!

Not gonna lie, going into this figure i had no idea who she was because she was for a friend, but it turns out that she is Reed Richards sister! Haha a little fun fact that i didn't know.
So for the figure itself, she was made mostly out of the MU black widow figure. Her hair comes from Skaar (with thor wings attached to them), the red accessory that wraps around her body is made out of two black widow belts modded to fit, and her staff is cables.
some major sculpt work and a paint job later she was finished.

Hope you all enjoy!
and im sorry i forgot to take a back shot before i shipped her off with the rest.