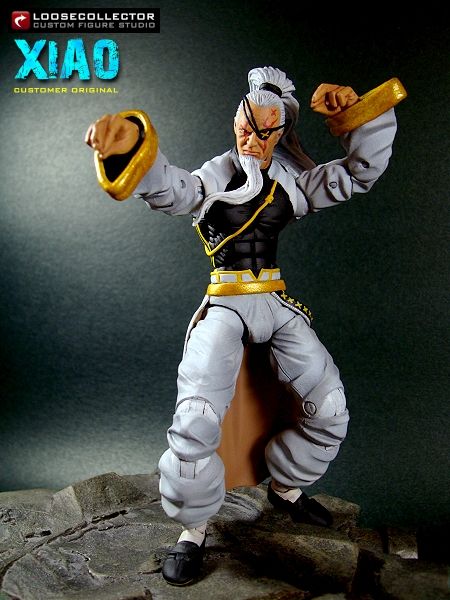 Good day guys! Today we have a "customer original", from the same mind who spawned the Tsugari figure we did earlier. This is Xiao, a legendary master of Kung-Fu. He's got a pretty unique design. White-haired dude with baggy pants, Copacabana sleeves, adidas-like stripes and a ripped torso. He's also got a skirt and two belts. Weird on paper, but the artist made it work :). Recipe for him was a bit tricky:

Fury head w/ Ripclaw pony
Bullseye torso
Gen arms
Senshi upper leg
Ibuki lower legs
Feilong shoes

Necessary details were sculpted-on and then wrapped up with the usual paintjob. Skirt and golden trimmings on his sleeves were given a semi-metallic treatment to simulate shiny silk. White parts have light grey "spray-over". Most of the painting time went to the belt.

Hope you like him.

God is good... all the time :D!