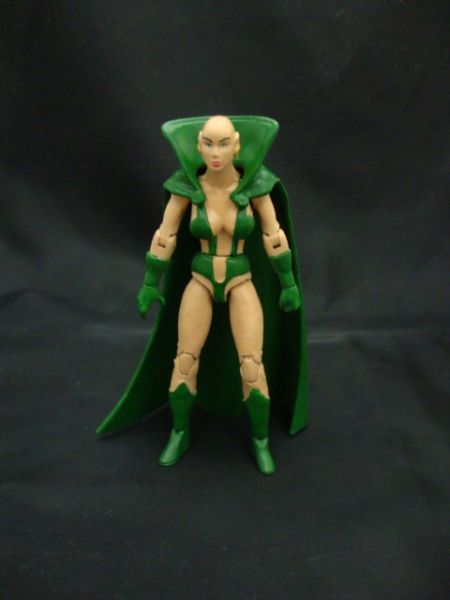 Whats up everybody!
heres Moondragon done MU style!

Theres not much to this, shes pretty much MU Kitty Pryde with some sculpt (sculpted all green clothes, back of head and ears) and Gladiators cape.
I honesty forgot where the head came from though, if you can make it out please let me know in the comments :)

Hope you all enjoy!