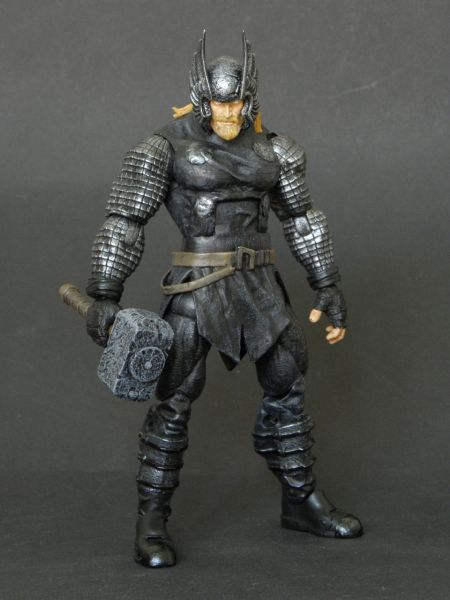 Hi all! Thor is my first custom after long break. It took me some time before i finished him and i have to say, im really happy with the result. I wanted to have good articulated Thor with right posture. It wasnt that easy to match all those parts, but there it is! :D

recipe:
head: HML King Thor (dremeled nose)
torso: XMC Beast (heavily modified, dremeled, sculpted and i also added some height and 2 magnets)
upper legs and crotch: XMC Beast
knees: Sota Street Fighter Guile
lower legs: HML movie Juggernaut
boots: ML Mr. Sinister + sculpt
skirt: MS Thor + dremeled circles
arms: MS Thor
hands: Gears of War figure

Cape is on magnets so i can easily take it of whenever i want.

More pics as always on my youtube channel, LuXuScustoms.