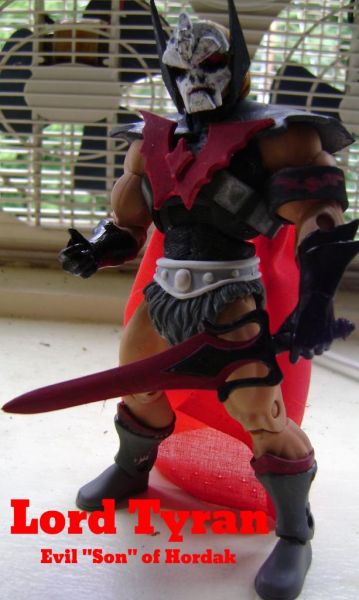 Lord Tyran: Evil "Son" of Hordak
Real Name: Adam of the House of Randor
In an alternate timeline, it was Adam, not Adora, who was kidnapped by Hordak and taken back to Etheria. Brianwashed by Hordak and Shadow Weaver's magics, Adam grew up believing himself to be Hordak's son and heir. Commanding legions of Horde Troopers Tyran is feared for his both his cruelty and efficiency in dealing with rebels and traitor's to the Horde. Can Adora, and her alter ego She-Ra, save her long lost brother from this horrible fate?