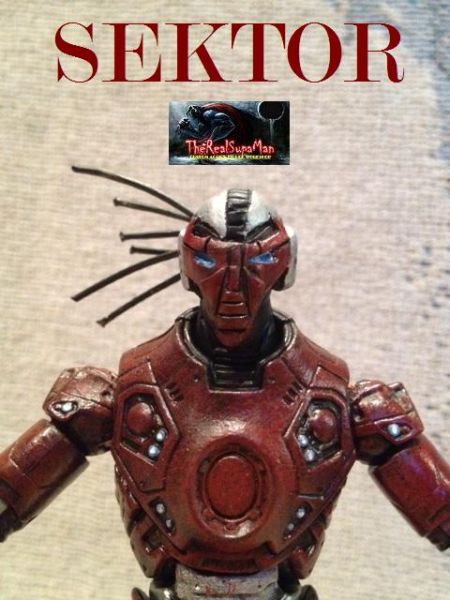 So here we have Mortal Kombats Sektor, this was a commision for my buddy Nick,

He was an Ultimate Iron Man base,
Sculpted head from Scratch, Added braids same way I did on Cyrax,
Added the flames which I think were from some Street Fighter figures that I repaint, drilled some holes and glued on. Wrapped up with some paint and finished.

Thanks for looking and appreciate any comments.