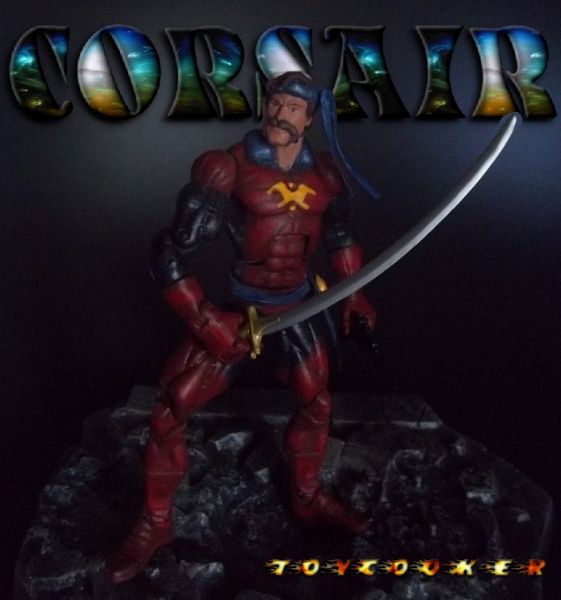 Loved the Spacejammers growing up, hopefully I'll get around to making more of the team one day but I'm a little backed up on commissions. Can't believe a Corsair has not been factory made, I mean he is Cyclops daddy for crying out loud. Recipe as follows.
Head-Cast Captain Atom from casting cave
Torso, upper arms, upper legs-Drax
Lower arms-Faceoff punisher
Lower legs-TB Sentry
Bandana sculpted with sash from SOTA fig

Rest is sculpted, gun from Madame Hydra, sword from a Mcfarlane figure or something. Thanks for looking!