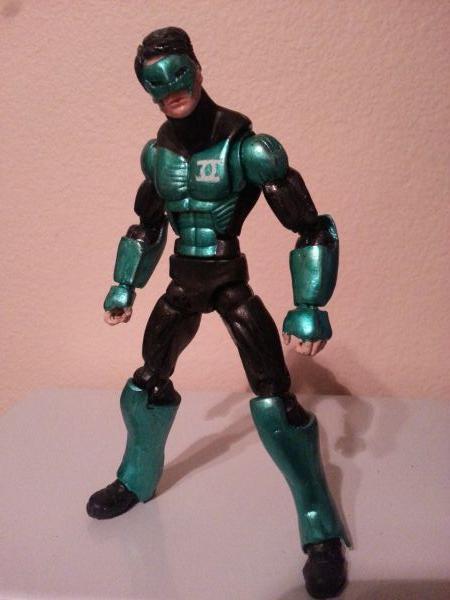 Loved the 90's Kyle Rayner but wanted to add other elements of other uniforms which may make this a original concept.
Daken base with Bucky Cap arms and Commander Steve Roger lower legs, sanded down and sculpted over. Arm guards and mask sculpted.
Wanted a more metallic armor look, used a metallic green gundam marker.
Still new to customizing so its kinda rough, comments are appreciated.