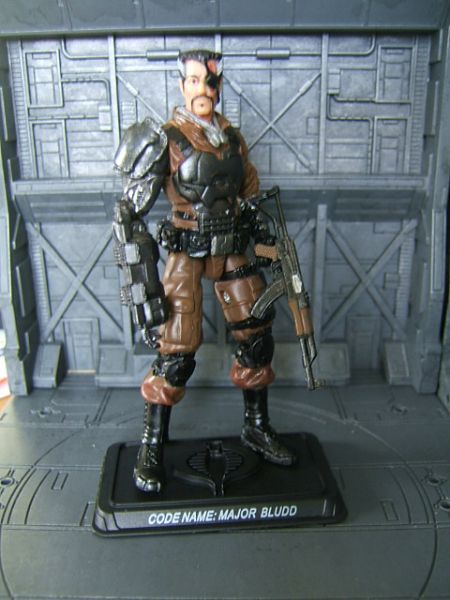 Another one of my Pursuit of COBRA-inspired figures, Major Bludd. I always saw Bludd's design as similar to MOTU Trap Jaw, with the helmet and Robotic arm, so I made his arm slightly over-sized.

Head: MU Dr. Strange
Torso: POC Duke
Right Arm: Chitauri/War Machine
Left Arm: Retaliation COBRA Commander
Legs: 30th Iron Grenadier

Enjoy!