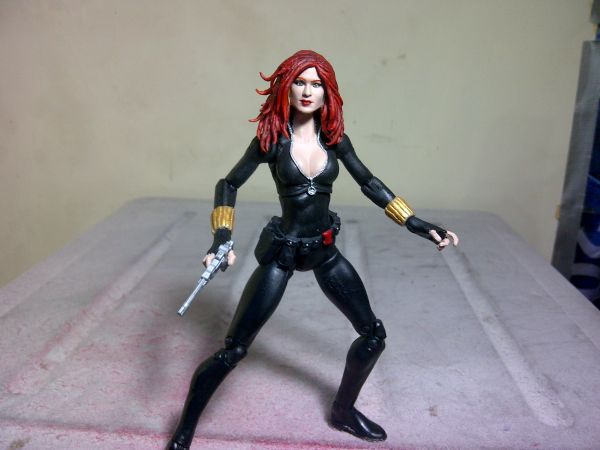 hello guys! this is my newest customs, this time is Black Widow.

Recipe : Head I'm using sharon carte full repaint and sculpted hair. Body im using Marvel legends mystique (the new one). And repaint the black on her body using citadel acrylic paint. Belt originally came with the original base figure, and also i added the Red black widow Logo.

hope you guys like it, and feel free to comment :D Thanks!