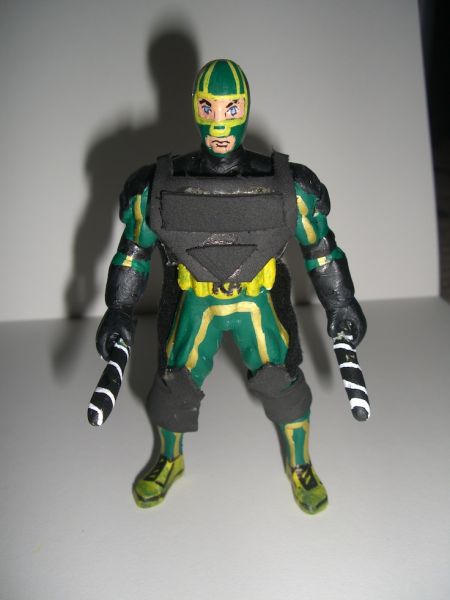 After seeing KICK-ASS 2 the second time I've finally completed the figure.
I started making the figure before the film came out on theaters and also I call it justice forever because its the team he leads in the movie so here it is KICK-ASS JUSTICE FOREVER...

ALSO GO AND SEE THIS MOVIE IT A BALLS TO THE WALLS GREATNESS !!!

made from a alien power action figure,milliput for the mask and belt, I glued foam and fabric on the figure ...first time doing that and painted it in acrylic paint and also little bit or matt cote ...I run out while applying on the figure ...