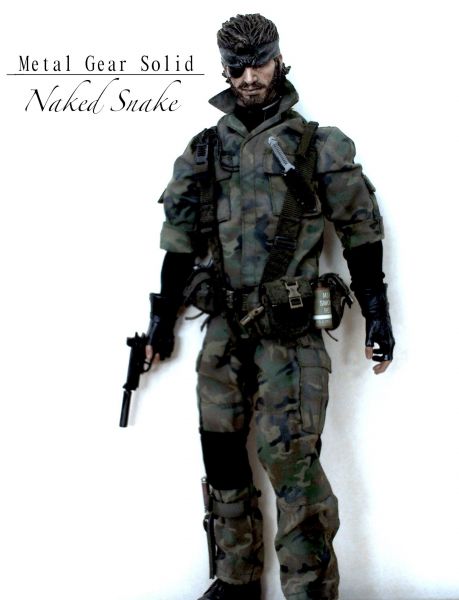 I'd give my life
Not for honour, but for you!
Snake Eater.

I'll be honest, for every great thing the Metal Gear games do, they also seem to have an equal amount of stupidity attached to them.

I will say though, Snake in every of his iterations - be it Solid Snake or Naked Snake, aka Big Boss - is by far one of the most iconic creations of modern media.

Isn't it funny, how such a fundamentally American figure (Patriot, US Agent, super spy, wears a bandana, looks like a mix between Rambo and Snake Pliskin and even goes by the name of Jack, John or just Snake) is a Japanese creation?

Anyhow, I made this from a McFarlane Metal Gear Solid Snake, which I bought years ago. Completely re-sculpted the head and pretty much everything, custom belts with custom bags and a custom outfit.

Makes for one awesome custom figure.

Hope you like it, take care and thanks for looking!