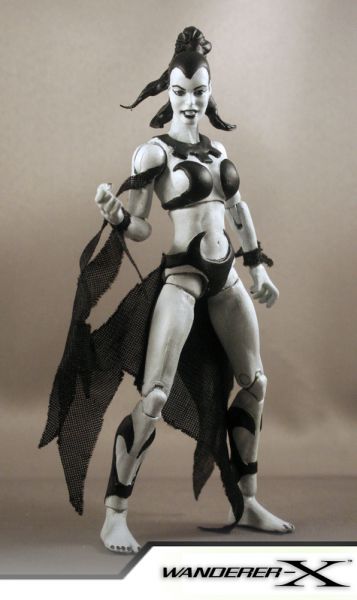 Hey guys,
Up next is my custom the Marvel supervillain Nekra.
It's just a Maria Hill base that's been sculpted over with Apoxy Sculpt.
The head is a modded Phoenix and the feet came from a FA She-Hulk
The cape is from left over fabric that was cut and glues to her.
She's hand painted with Model Master Acrylics.
Thanks for looking.