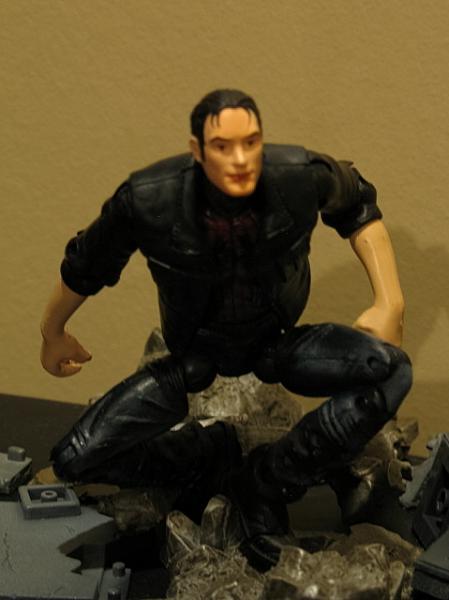 I decided that it's about time for Peter Parker to make an appearance to my Spider-Man collection. Now, I know what you're thinking, and you're right- he does seem like more of a regular-fit than a skinny-fit, but just the same, here he is. Heh. I wanted to keep him in the same proportions as the original Spider-Man figure, so here's the parts I used to make that possible.

Head- Peter Parker Spider-Man
Torso- McFarlane-style Spider-Man
Jacket- X-Men Cyclops (Civvies)
Arms- X-Men Evolution Logan
Legs- Patriot
Calves & feet- X-Men 2 Wolverine

I had to modify some of the joints to get things to fit together. Really, that was the hardest part. Other than that, I should probably tell you that this figure dyed a lot. I dyed the jacket, the upper arms, and the legs (after painting his calves).

I like how everything came together. Enjoy!