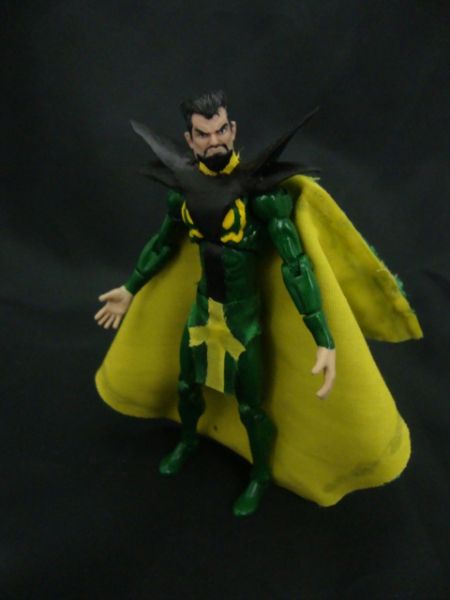 Whats up everybody!
Today i present to you Baron Mordo done MU scale

Baron Mordo was made out of a Silver Surfer base with the head of the new(er) MU punisher. For this guy i sculpted the hair, beard. For his shoulder pads i used toy packaging which i then shaped and sculpted over (same technique used on my maximus) which was quite a pain in the butt to do! His collar, skirt, and cape are all fabric which i really dont like doing. His cape has a twist tie in it for poseability and the lines on the backside of it were done with a sharpie marker.

Well i hope you all enjoy!