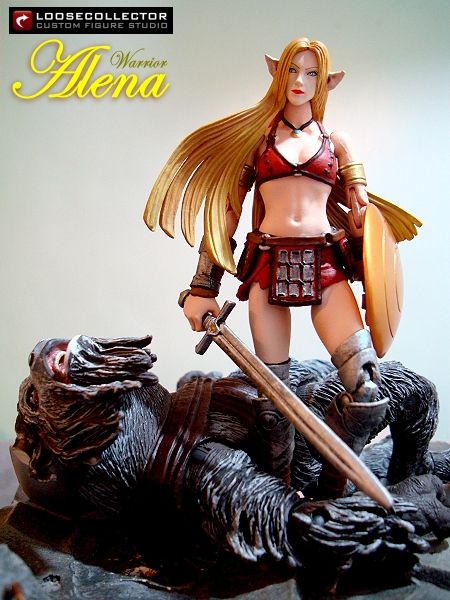 This one is an original. Unlike the usual requests with sketches and pics, the client just had these simple instructions.

- make me a female elf warrior
- red themed costume
- matching weapons
- blonde hair, elf ears
- the rest of the details... freestyle!

"Freestyle" is a nice word :). The recipe goes...

- Trish head
- Charmed body
- Hope knee-down and wristbands
- TB Elektra arms
- Hasbro Elektra hands

Placed the parts together. Reshaped the body and added "curves" where needed. Sculpted armour/costume parts and other details. Fitted the head and given elf ears. Then the usual paintjob followed. Metallic, semi-metallic, worn-metal and matte where needed. Added appropriate weapons to finish the look. She doesn't have a name yet, so we went for "Alena" for now :).

Hope you like her guys! God bless.