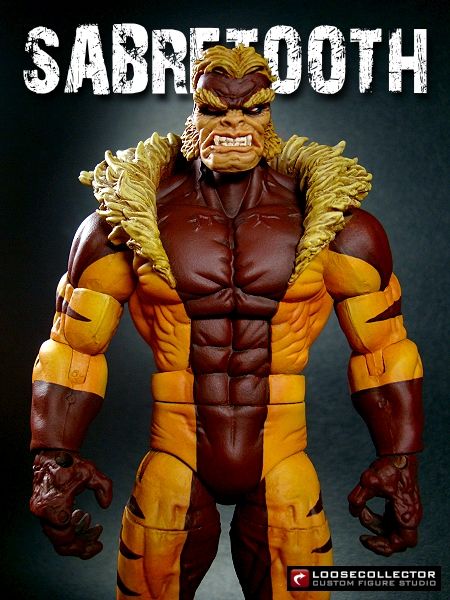 Good day guys :D! Here's one for the famed "Giusti Collection". This dude deserves no introduction but I will :D. This is Sabretooth in his 90's suit, usually referred to as the "Jim Lee costume". He was made with the following parts....

Etrigan head
Terrax torso and arms
Venom hands and lower legs
Pildriver crotch and thighs
Fur, elbow fins (not visible in pics), hair and other details are sculpted parts

He was wrapped up with the usual paintjob. Hope you like him guys.
God bless!