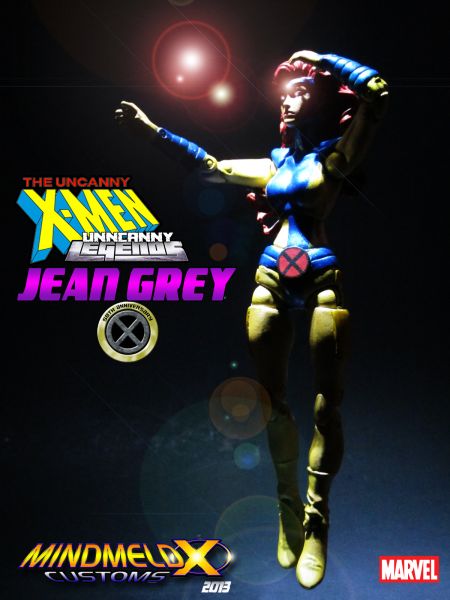 To round out wave one of the Uncanny Legends Anniversary series I give you my most favorite character, JEAN GREY!

This is actually one I did back in '08 I think. I found her a while back and decided to repaint her. I've certainly seen this recipe used a several times but that's because it just works. That Poison Ivy head seems like it was just meant to be Jean. I know Hasbro has FINALLY released this version and I'll most definitely be getting it. Maybe for that one I'll do an alternate animated series head. But for display purposes I'll be using my custom one.

Recipe:
Head: DCD Poison Ivy
Body: Legends Wasp; Lower arms were cut and modified so the hands can swivel.
Lower legs: Toy Biz Psylocke
Shoulder Pads, Pouches, and belt were all sculpted.
Finished off with Testors paint job.

Thanks for looking!