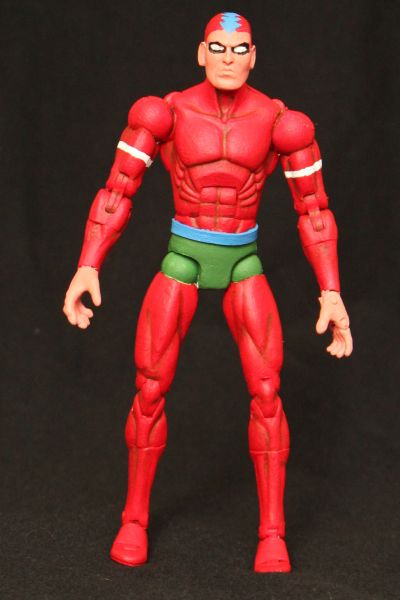 Volton's true identity remains unknown but he gained his electrical powers after he was struck by lightning. He would join the Nazis and become a member of Battle-Axis. It was later revealed that Volton was in fact an android built by the creator of the original Human Torch. (per comic vine Wiki)
This makes Volton effectively the Human Torch's older brother.

Before Marvel got a hold of him, Volton was a hero in his own right in a now defunct comic publisher. His heroic past is why I chose to make him.

Is used a X-Men Classics Archangel, added a belt, and did a full repaint. I also had to replace a broken hand for which I used a Lion-o hand.

I look forward to your comments. Have a great day, and God bless.