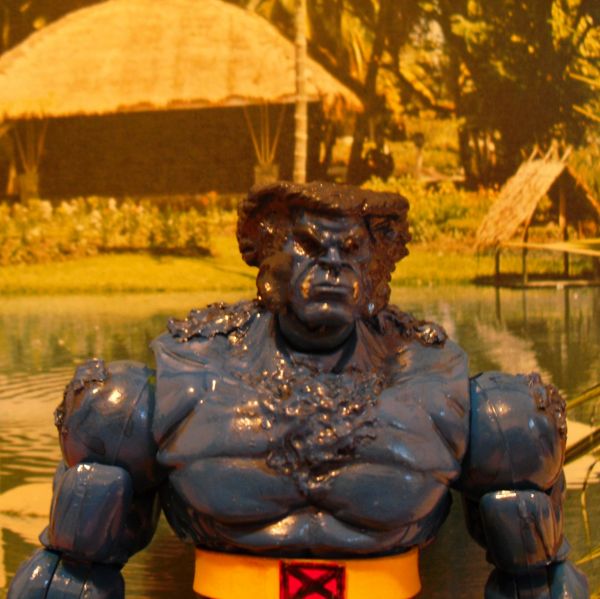 I need to thank WM23-CUSTOMS, who made a Beast figure here that inspired me to make my own. Like WM23-CUSTOMS, I used a MU Skaar head with the hair and teeth sculpted on. The body comes from a MU Hulk from the Classic Avengers box set. The tufts of fur around the body are sculpted, as well as the claws on the hands and feet. The paints are Model Master acryl.

I should also thank MikeMarvel, who suggested I use rubber bands rather than Darice Foamies for my customs. I used a rubber band for the belt here, and I'm much happier with it.

Thank you for looking!