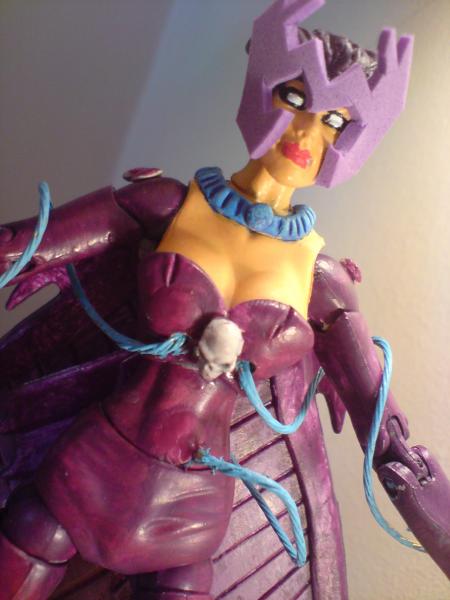 OK I've had this baby on the WIP shelf for months but this contest got my appetite back for her as I've never submitted to one of these before.
Looking at all of the different references I had for her I could never get a consistency on her wings - sometimes they looked like feathers, sometimes a chain mail cape, sometimes sharp appendages. So I went with a more Joe Mad inspired style. I attached the large sections of Archangels wings with screws high up on her shoulders. They're still posable and even support their own weight.
The head dress is Darice Foamy Sheets and the pipes into her costume are picture wire drilled and glued into place. I sculpted her bodice, hair and shoulder detailing and used a Mystique belt piece for the skull. I'm really proud of her and she looks awesome with Lilandra on my ever growing Shi'ar section!