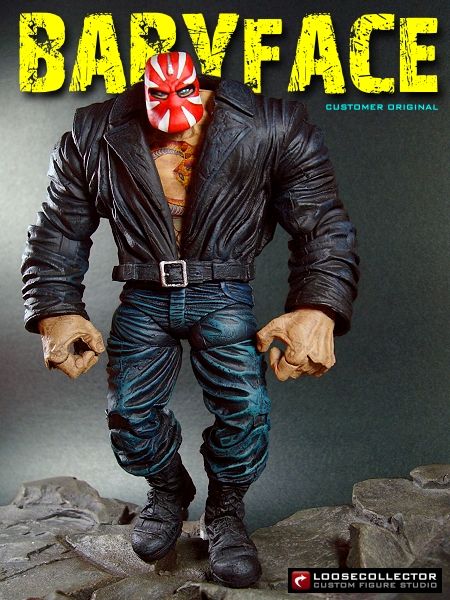 Good day guys! Here's one for the weekend...

This big fella is another original based on the art in the second picture.
He's the enforcer/partner of our other customer-original custom, "Ghazi the Urban Ninja" (pic #3).
He was made from a Marv with a Clownface head. Cut the coat, snake tattoo decal and wrapped up with the usual paintjob.

Hope you like him guys! God bless.