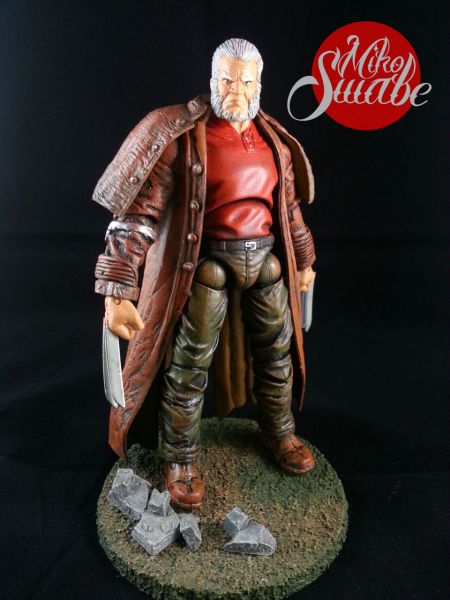 This is my newest custom. And as per customer's request, he want me to copy the exact Loosecollector's Old Man Logan. Why? Coz it's awesome!

Anyway, almost identical to what Dave's work but using different head. I used, ROML Punisher's head, Neca Johan Hex's Coat and sleeves, Sota Gen Hands, hips from Savage Dragon, Legs from Unknown wrestler and ML6 Punisher's shins and boots.

I'm not done with the baby hulk, though. But will upload here as well if done.

Thank you y'all for viewing.