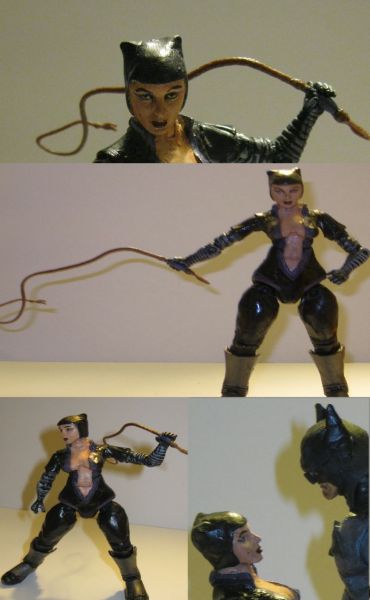 Que pasa? This was gunna be my 2nd entry 2 the Gotham contest. Here we have Ms. Kyle made from a cluster of many man parts. Yuck, right? I wanted to create a base or buck as u kids call em nowadays that was new and showed of curvy, shorties.;)
Mystique head(modified)
Animated Will Turner torso
Mystique waist very modified
X3 Beast crotch/butt also moded
1994 Ghostrider legs sculpted over
TNA wrestler boots
Some GIJoe Dredknock arms
I had made her an original sculpted alternate head but she loox kinda ugly...might update later w/an .5 entry, dig? Anyway,LMK what ya think commentarios are welcome. God Bless, chicos!