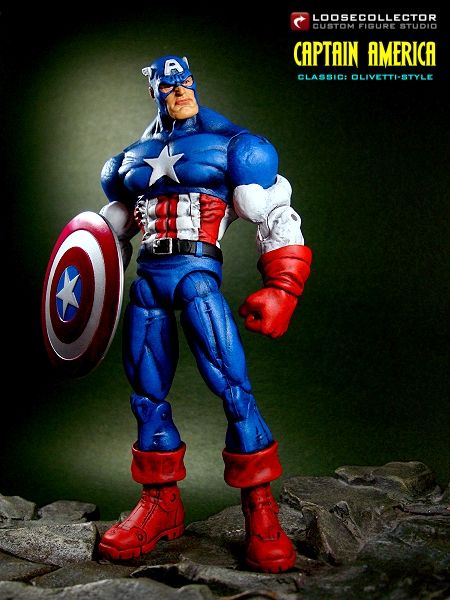 Good day guys :D! Here's another Olivetti Cap. This time in his classic duds.
Recipe is exactly the same as our first Olivetti Cap(Ultimate). Paintjob is a bit tricky on this one. Blues on his suit are semi-metallic, fleshtone is matte and the stars were given a "shimmer-effect" that shows when exposed to light in some angles.

More pics can be seen in the ebay auction when you click the link provided here.
Hope you like him guys :D!

God bless you.