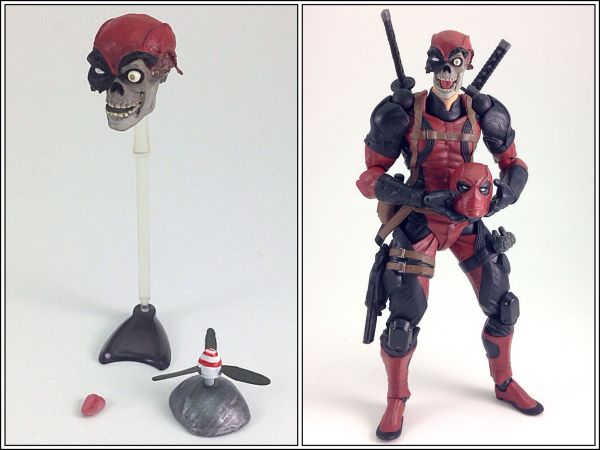 Headpool

Hi Realmers, Since my last 1:18 scale Headpool custom, I just had to make one for the 1:12 scale.

The cool thing about Headpool here is that he's got an articulated tongue, yes you heard me, tongue. One that moves when his mouth opens and closes.

He also has his removable propeller cap, with a moving propeller as well.

Finally, he can go from 3 points of articulation to over 30 points of articulation when attached to Deadpool's body.

God be the glory.
Enjoy your weekend.